<![if !vml]>
<![endif]>

BIOGRAPHY
Myers was born in West Virginia in 1937 but spent most of his childhood and young adult life living in Harlem.  He was raised by foster parents.  He remembers a happy but difficult time as a teenager.  He had a speech impediment which caused him to write poetry and short stories and early in life he acquired an early love of reading.
In 1954 he quit high school and joined the army.  He worked at a variety of agencies including the NY Dept of Labor, the post office, etc.  During this same time he was writing articles for various magazines.  The turning point in his career was when in 1969 he won a contest for his book Where Does a Day Go?.  He received his degree from Empire State College in 1984. 
Myers explains his feeling for the young adult novel, "The special place of the young adult novel should be in its ability to address the needs of the reader to understand his or her relationships with the world, with each other, and with adults.  The young adult novel often allows the reader to directly identify with a protagonist of similar interests and development."  He is a compassionate, introspective person who believes, "It is this language of values which I hope to bring to my books…I want to bring values to those who have not been valued, and I want to etch those values in terms of the ideal.  Young people need ideals which identify them, and their lives, as central…guideposts which tell them what they can be, should be, and indeed are. "
(Taken From: Walter Dean Myers  1994 "Margaret A. Edwards Award Acceptance Speech" Journal of Youth Services in Libraries. Vol 8, No.2(Winter 1995)129-133.
(Information taken from http://www.wcilw.rutgers.edu/~kvander/myers.html)
<![if !vml]>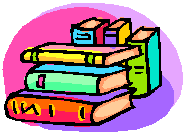 <![endif]>
LIST OF TITLES IN THE LIBRARY
Call #                         Title
FIC MYE                      Monster
FIC MYE                      Won't Know Till I Get There
SC MYE                       145th Street:  Short Stories
FIC MYE                      Glory Field
FIC MYE                      Hoops
FIC MYE                      Somewhere in the darkness
FIC MYE                      Scorpions
FIC MYE                      Slam
FIC MYE                      Motown and Didi: a love story
326.097 MYE              Amistad: A Long Road To Freedom
FIC MYE                      The Righteous Revenge of Artemis Bonner
FIC MYE                      Crystal      
FIC MYE                      Fallen Angels               
FIC MYE                      The Outside Shot
<![if !vml]>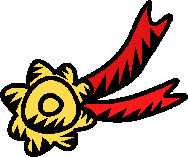 <![endif]><![if !vml]>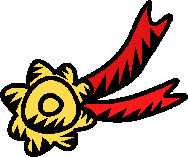 <![endif]><![if !vml]>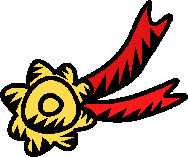 <![endif]>
AWARDS TO WALTER DEAN MYERS
Hoops                    ALA Best Books for Young Adults Citation, 1981
                               Edgar Allen Poe Award Runner-Up, 1982
The Outside Shot   Parent's Choice Award, 1984
Motown and Didi   Coretta Scott King Award for Fiction, 1985
Fallen Angels          Coretta Scott King Award for Fiction, 1988
                                  ALA Best Books for Young Adults, 1988
Scorpions                 ALA Best Books for Young Adults, 1988
                                Newberry Honor Book, 1989
                                           ALA  Notable Book Citation, 1988