<![if !vml]>
<![endif]>
Teacher Reviews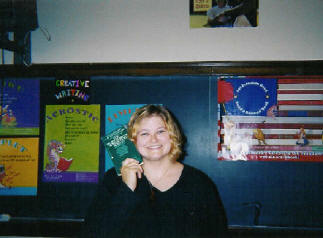 The Secret Diary of Adrian Mole, Age 13 ½   by Sue Townsend
Reviewed by Mrs. Rouleau
This is a year in the life of Adrian Mole—a 13 year old boy who has to deal    with a neurotic
 dog, his parent's separation and ZITS.  Adrian deals with these problems in a heartfelt, yet
hilarious manner.  I have read this book at least 4 times.  When life seems down, this is my
favorite book to read.  It makes me laugh! .
The Tea Rose  written by Jennifer Donnelly
              Reviewed by Miss Smith
A young girl loses her entire family to different, tragic
events, including a murder by Jack the Ripper.  Forced to
support herself and her young brother, Fiona leaves her
home of England to search for happier times in America.
It was one of the best books I have read in a long time.
                        <![if !vml]>
<![endif]>
Out of the Dust written by Karen Hesse
              Reviewed by Mrs.  Olexy
Out of the Dust is an account of the dust bowl of the
1930's told from the point of a thirteen year old girl.
It is beautifully written in free verse and was awarded
both the Newberry Medal for Fiction and The Scott
O'Dell Award for Historical Fiction. 
The book is a favorite because it brings a piece of
our history alive through a memorable protagonist, Jo,
and her family.  
                          <![if !vml]>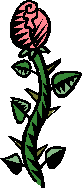 <![endif]>
The Things They Carried written by Tim O'Brien
            Reviewed by Mrs. McMahon
This is one of the best books I have read in years.  O'Brien's writing style is both lyrical and gripping as he recounts his experience during the Vietnam
War.  Images and tales will stay with the reader long after the book has been closed. 
The book made me identify emotionally with the characters, even though I've shared non of their experiences.  Powerful writing!
                     <![if !vml]>
<![endif]>
The Gospel According to MARK
      Reviewed by Mr. Haugh
The gospel of the cross.  The gospel of action and pace.  It moves along
rapidly.  It asks us to identify with the apostlesi n our flawed humanity. 
It asks us to personally answer the question "who do you say that I am?"
about this person names Jesus.  It is the gospel that asks us to
acknowledge our FEARS and to allow fear to be redeemed by
the greater emotional power of LOVE.
I particularly like this book because it is the good news that
affirms that all failure, pain and suffering may be redeemed.