Confronting Hate

TO
ANDREW FRISICANO
AND
STEPHANIE GAGE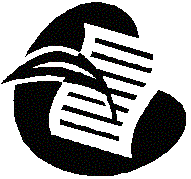 THEY PLACED FIRST AND SECOND RESPECTIVELY IN MONROE COMMUNITY COLLEGE'S HOLOCAUST ESSAY CONTEST.
THEY ASWERED THE QUESTION: WHAT HAPPENS WHEN INDIVIDUAL'S RIGHTS ARE TAKEN AWAY.
THEY WILL BE HONORED AT THE HOLOCOST COMMEMORATION DINNER WHICH WILL BE HELD AT THE MEMORIAL ART GALLERY.
DR. STEPHEN FEINSTEIN FROM THE UNITED STATES HOLOCAUST MEMORIAL MUSEUM IN WASHINGTON WILL PRESENT THEIR AWARDS.