<![if !vml]>

<![endif]>
                                                    <![if !vml]>
<![endif]>
     SOUTHEAST FAMILY  YMCA Teen Volunteer Internship Program
        For ages 12 – 15 only.  Volunteer opportunities in aquatics, child care,
        gymnastics camp and sports camp.  Contact Steve Henshaw, Youth
        Sports/Teen Director at 341-3259 or steveh@rochesterymca.org
                                                      <![if !vml]>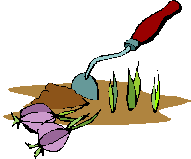 <![endif]>
PLANTING FLOWERS, raking, sweeping and picking up litter on
Dewey Ave. between Ridge Rd. and Driving Park Ave.  Contact Enrica
Fleming at 530-4118.
                               <![if !vml]>

<![endif]>
CAMP GOOD DAYS AND SPECIAL TIMES Varsity Volunteer Program.  Contact Andy Powers at (585) 624-5555 or apowers@campgooddays.org.
                                 <![if !vml]>

<![endif]>
Highland Hospital.  Volunteers needed for dietary and nutritional services, clerical/office support, book program and more.  Volunteers must be 15 years old (by July 1, 2005).  Call 341-6759 or stop by the hospital.