††††††††††††††††††††††††††††††††††††††††††† Forensics Reading List
††††††††††††††† <![if !vml]>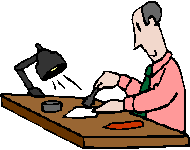 <![endif]>
Carr, Caleb
†††††††††††††††††† The Alienist
†††††††††††††††††† Angel of Darkness
Cornwall, Patricia
†††††††††††††††††† All That Remains†† Dr. Kay Scarpetta, Virginia's Chief Medical Examiner is investigating a serial killer. Someone is slaughtering teenage couples, whose bodies only turn up when decomposition is far advanced; and when the
latest dead twosome turns out to contain the daughter of a woman politician and anti-drug campaigner, pressure from all quarters escalates.
††††††††††††††††††††††† Black notice† When a dead body is found in the cargo hold of a ship arriving from Belgium, Dr. Kay Scarpetta is called in to investigate and she soon finds herself trying to outwit a brutal killer who calls himself The Werewolf.
††††††††††††††††††††††† Blow Fly Kay Scarpetta, working as a private forensic consultant in Florida, is thrown into a turmoil when Jean-Baptiste Chandonne, a serial killer she was responsible for bringing to justice, requests that she administer his
death sentence in exchange for information about his crimes, as well as a new rash of killings in the area.
†††††††††††††††††† Body Farm A medical examiner and her FBI team investigate the deaths of a mother and child, which leads them to a little known research facility--the Body Farm
†††††††††††††††††† Body of Evidence An investigation of a murder that began in the laboratory with microscopes and lasers leads medical examiner Kay deep into a nightmare that becomes her own
†††††††††††††††††† Book of the Dead Forensic pathologist Kay Scarpetta seeks to start life anew by moving to Charleston, South Carolina, and opening a private practice, but it's only a matter of time before she is investigating another string
of death.
†††††††††††††††††† Cause of Death Medical examiner Dr. Kay Scarpetta is anticipating a quiet New Year's Eve when she is called to investigate the death of a reporter found in the murky waters of a Navy shipyard. Her findings about the
cause of death sets the FBI onto the story the dead man was following, leading Scarpetta and everyone involved into the hands of a cult fanatic
†††††††††††††††††† Cruel and Unusual Medical examiner Dr. Kay Scarpetta is anticipating a quiet New Year's Eve when she is called to investigate the death of a reporter found in the murky waters of a Navy shipyard. Her findings about the
cause of death sets the FBI onto the story the dead man was following, leading Scarpetta and everyone involved into the hands of a cult fanatic
†††††††††††††††††† From Potterís Field Dr. Kay Scarpetta, chief medical examiner of Virginia and consultant for the FBI, is in the midst of a late-night autopsy when the call comes: Temple Brooks Gault, the sadistic serial killer has struck
again, and he is hunting for her.
†††††††††††††††††† Last Precinct Murder cases from her past come back to haunt Virginia's Chief Medical Examiner, Kay Scarpetta, and she becomes a suspect herself.
††††††††† ††††††††† Point of Origin Medical examiner Kay Scarpetta's investigation of a killer who uses fire to hide his crimes turns personal when she learns that her old nemesis, Carrie Grethen, is somehow involved.
††††††††† ††††††††† Postmortem Medical Examiner Kay Scarpetta must call on the latest advances in forensic research to unmask the serial killer--a "Mr. Nobody"--whose signatures offer few clues.
††††††††† ††††††††† Predator Kay Scarpetta and her colleague Pete Marino investigate the case of a man killed by a shotgun blast to the chest, while a woman is trapped in an abandoned house in the South after being kidnapped by an unknown
Captor.
††††††††† ††††††††† Trace Forensic investigator Dr. Kay Scarpetta is called back to Richmond, Virginia to help the new Chief Medical Examiner investigate the mysterious death of a fourteen-year-old girl; and Scarpetta's niece, holding down
the office in Florida, tries to deal with a stalker.
††††††††† ††††††††† Unnatural exposure Dr. Kay Scarpetta becomes both investigator and victim when she is contacted over the Internet by a murderer who is threatening to loose a deadly virus on the world.
†††††††††
Deaver, Jeffrey†
†††††††††††††††††† The Bone Collector.† Lincoln Rhyme, forensic genius and former head of NYPED's Central Investigation and Resource Department, a quadriplegic considering euthanasia, instead finds himself at the center of a manhunt for
a brutal serial killer
††††††††††††††††††††††† Coffin Dancer Rhyme has to out think the Coffin Dancer, a murderer identifiable only by his tattoo of the Grim Reaper waltzing with a woman in front of a coffin, with only 48 hours before he strikes again.
††††††††††††††††††††††† Cold Moon Lincoln Rhyme and Amelia Sachs are pitched against a Watchmaker, who plans his carnage with the precision of a timepiece
††††††††††††††††††††††† Devilís Teardrop When a robot like assassin begins to wreak havoc in Washington D.C. on New Year's Eve, it is up to Special Agent Margaret Lukas to stop the deranged robot before it destroys the entire city
††††††††††††††††††††††† Empty Chair Lincoln Rhyme, the quadriplegic forensic genius, scheduled for surgery which might give him limited mobility, or might kill him, finds his plans different when a killer/kidnapper named the Insect Boy strikes in a
series of crimes that are linked to a deeply hidden secret in a small southern community.
††††††††††††††††††††††† Manhattan is my Beat
†††††††††††††††††† Shallow graves
†††††††††††††††††† Stone Monkey Lincoln Rhyme and Amelia Sachs, along with INS, are in hot pursuit of the criminal mastermind and international fugitive known only as "the Ghost"...with the trail leading off Orient Point, Long Island, and a
Chinese cargo ship carrying refugees and human slaves.
†††††††††††††††††† Twelfth Card
†††††††††††††††††† Vanished Man
Elkins, Aaron
††††††††† Dead Menís Heart After reluctantly agreeing to help film a documentary promoting a documentary promoting a center for Egyptian studies located in the Nile Valle y, forensic anthropologist Gideon Oliver becomes enmeshed in a
case with a wandering skeleton and a murdered professor.
††††††††† Old Bones
††††††††† Skeleton Dance American forensic anthropologist Gideon Oliver tries to find out the identity of a body found in a cave in France and unravels the puzzles that keep accumulating.
Ellroy, James
††††††††† The Black Dahlia
Goddard, Ken
††††††††† First Evidence Crime scene investigator Colin Cellars thinks that murder has been committed. But there is no culprit--and no body. This is a tale with an "X-files" like plot.
Harris, Thomas
††††††††† The Silence of the Lambs
James, P. D.†
††††††††† The Black tower
††††††††† Certain Justice Commander Adam Dalgliesh is drawn into the strange closed world of the London legal community when he is called to investigate the murder of criminal lawyer Venetia Aldridge who was found stabbed to death at
her desk shortly after successfully defending Garry Ashe on charges of having killed his aunt
††††††††† Cover her Face Sally Jupp, a young housemaid is brutally murdered in her bed and Scotland Yard policeman Adam Dalgliesh must sort out a houseful of suspects in order to uncover the killer
††††††††† Death in Holy Orders Adam Dalgliesh is called upon to solve the murder of a student at a small theological college on the East Anglican seacoast--the same school where he, the son of a parson, spent his youthful summers--and
uncovers a frightening web of evil secrets encompassing more than just this crime.
††††††††† Death of an Expert Witness
A Mind To Murder Police Superintendent Adam Dalgliesh is drawn into an explosive scenario of psychiatry, sex, and drugs, when he begins an investigation into the strange murder of the administrative head of London's Steen Psychiatric Clinic.
††††††††† Shroud for a Nightingale
††††††††† Unnatural Causes
Levinson, Paul
††††††††† The Silk Code Phil D'Amato, New York City forensic detective, is caught in an ongoing struggle that dates all the way back to the dawn of humanity on earth, and one of his best friends is a recent casualty. Unless he can unravel
the genetic puzzle of the Silk Code, he will soon be just as dead.
Ondaaje, Michael
††††††††† Anilís Ghost Anil Tissera, a 33 year old forensic anthropologist born in Sri Lanka and educated abroad, returns to the island as part of human rights campaign to prove that mass murders have taken place.
Patterson, James
††††††††† Along Came a Spider Homicide detective Alex Cross tracks down a serial killer/kidnapper who cannot be outsmarted even after he's captured.
††††††††† Big Bad Wolf Alex Cross has left the D.C. police force for the FBI. When the Bureau becomes aware that attractive white women are disappearing at an unusually high rate in the nation's capital, Cross is brought onto the case.
Behind the disappearances is a sexual slavery operation run as a sideline by the Wolf, a mysterious former KGB man who's now the world's top mobster.
††††††††† Black Friday †A courageous federal agent and a female lawyer race to stop a secret militia group from its siege on New York City.
††††††††† Cat & Mouse Washington D.C. detective Alex Cross is beset by two killers, when Gary Soneji, a psychopath with AIDS declares his intention to murder Cross before he dies, while across the Atlantic, another psycho killer cuts a
swath through London and Paris before setting his sights on the U.
Cradle and all Anne Fitzgerald, a former nun turned private detective, is asked by the Archdiocese of Boston to investigate the strange case of two pregnant teenagers who, according to a secret religious prophecy, are destined to deliver both an unspeakable evil and a miraculous force into the world.
††††††††† Cross Country Detective Alex Cross' investigation of a series of brutal murders in Washington, D.C., leads him to an underground gang of teenage thugs headed by a warlord known only as the Tiger, and when the Tiger's trail leads
†to Nigeria, Cross knows he must follow in what turns out to be the most challenging hunt of his career.
Double Cross Alex Cross rejoins the Washington, D.C., police to help track down a murderer who stages killings in public settings, and the odds against Cross surviving the case double when the so-called Audience Killer is joined by
†Kyle Craig, a criminal mastermind carrying a grudge against the detective
††††††††† Four Blind Mice Detective Alex Cross, intending to resign from the Washington D.C. Police Force, agrees to take on one more case when his friend and partner John Sampson asks for his help in clearing an old Vietnam buddy who
has been framed for the murders of three women.
††††††††† The Jester† An innkeeper just back from the First Crusade disguises himself as a court jester to save his wife, who has been abducted by an evil duke searching for a holy relic.
Kiss the Girls Detective Alex Cross is called away from kids and his jazz piano when two murderers, operating on opposite sides of the country, strike at the same time, and one of them has abducted his niece, Naomi.
Midnight ClubNew† York detective John Stefanovich, left in a wheelchair after a shootout with elite crime lord Alexander St. Germain, teams up with a beautiful journalist and a Harlem cop in an effort to bring down St. Germain
and his international crime syndicate, the Midnight Club
††††††††† Pop goes the Weasel Detective Alex Cross is investigating a string of murders when his fiancťe is kidnapped, and soon he becomes obsessed with finding the homicidal maniac who is trying to ruin his life.
††††††††† Roses are Red Detective Alex Cross's investigation of a series of bank robberies in Washington, D.C. which have led to the deaths of bank employees and their family members, puts him on a collision course with the mysterious
criminal known as "The Mastermind."
††††††††† 2nd Chance Detective Lindsay Boxer calls upon her friends in the Women's Murder Club for help when a series of seemingly unrelated killings jolt the San Francisco area, but the women soon find they are in over their heads, and
even worse, have made themselves targets of the murderer.
††††††††††† Step on a Crack New York detective Michael Bennett faces raising his ten children alone after the death of his wife when he is called upon to help rescue thirty-four high-profile hostages.
††††††††† Violets are Blue Alex Cross, investigating a double murder that appears to have been committed by vampires, finds himself stalked by a criminal known as the Mastermind.
Reichs, Kathy
206 Bones Forensic anthropologist Temperance Brennan wakes to find herself tied up in a small, dark, enclosed space and tries to think back over her most recent activities--accompanying the remains of a missing heiress from Montreal to the Chicago morgue, and battling an accusation of mishandling an autopsy--in an attempt to figure out where she is and who is responsible
†††††††† Bare Bones Forensic anthropologist Tempe Brennan's plans for a long-overdue vacation with her boyfriend are delayed by some mysterious bones, a plane crash, and her daughter's new relationship
Bones to Ashes . After she discovers the skeleton of a young girl in the neighborhood of a childhood best friend who had gone missing thirty years earlier, Tempe Brennan investigates suspicions that her friend was the victim
††††††††† Break No Bones
Cross Bones Forensic anthropologist Dr. Temperance Brennan and detective Andrew Ryan's investigation of a murder victim in Montreal sends them to Israel to probe the origins of a skeleton and ancient crypt that may have a
link to the Montreal case.
Deadly Decisions Forensic anthropologist Dr. Temperance Brennan embarks on a dangerous journey into the world of outlaw motorcycle gangs when she is assigned to investigate the murders of two young girls--Emily Anne
Toussaint who was killed when caught in the crossfire of a biker shootout, and Savannah Osprey who was last seen hitching a ride with a transient biker
Death DuJour Dr. Temperance Brennan, a forensic anthropologist, has her hands full, when the exhumed body of a candidate for sainthood indicates that she might not have died naturally, and a burning chalet holds bodies that
need to be identified.
Deja dead The discovery of the decapitated remains of a human body buried in plastic bags in the heart of the city leads Dr. Temperance Brennan, director of forensic anthropology for the province of Quebec, into a
life-threatening investigation of a serial killer.
Devil Bones† Forensic anthropologist Temperance Brennan investigates the murders of a teenage boy and girl in Charlotte, North Carolina, uncovering a web of dishonest politics, religious persecution, and voodoo
Fatal Voyage Forensic anthropologist Temperance Brennan finds her involvement in the aftermath of an airplane crash becoming increasingly dangerous as she attempts to discover why the plane went down and who is responsible.
Grave Secrets Facing the most heartbreaking case of her career, Temperance Brennan investigates shallow graves where fading clues begin to emerge of a brutal crime that was committed more than two decades ago.
Monday Morning Forensic anthropologist Temperance Brennan, in Montreal to testify as an expert witness at a murder trial, becomes involved in a deeper mystery when the skeletonized remains of three young women are found in
the basement of a pizza parlor, and tests indicate the deaths were recent.