<![if !vml]>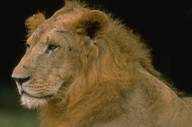 <![endif]>      <![if !vml]>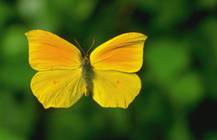 <![endif]>    <![if !vml]>
<![endif]>    
                                    FRENCH III PROJECT
World Book – Be sure and go to World Book Encyclopedia (on library's home page)
This is an excellent starting point.  Most animals have the encyclopedia article and some additional
website links for you.
WEBSITES
Animal Information Database
http://www.seaworld.org    Reference source for facts about animals.  Articles of selected animals
include picture, class, order, family, genus, species of animals and interesting fun facts.  There is
a form for asking questions.  Searchable.
Audubon Online Field Guides
http://www.enature.com/guides/select_group.asp
"Search the National Audubon nature guides online, find detailed species descriptions then save your
own notes in the Nature Life Lists."  Includes guides for amphibians, birds, butterflies, fishes, insects,
mammals, reptiles, spiders etc.  Use the advanced search features "to search by size, color, habitat,
region, and more. 
Entomology for Beginners
http://www.bijlmakers.com/entomology/begin.htm
First a quick look at the anatomy of adult insects.  Then there is a short history about the
metamorphosis of insects. 
Bird Links to the World 
http://www.bsc-eoc.org/links/links.jsp
Bird Links to the World provides links to information and resources on birds that can be browsed
by geographical regions or bird species.  Links to some images and sounds of the bird species, as
well as quizzes, newsgroups and assorted resources are also available
About.com:  Animals/Wildlife
An Internet guide for animals & wildlife, with feature articles, Website links, and discussion forums. 
Topics covered include endangered animals, zoos, and animals from alligators to zebras. 
Animal Fact Sheets
http://www.zoo.org/educate/animalfacts1.htm
The Woodland Park Zoo in Seattle, WA provides fact sheets for every type of animal in the zoo. 
Each sheet contains a range map, a picture, statistics, and descriptions.  An additional bibliography is
provided.
Wildlife Encyclopedia
http://www.safaricamlive.com/wildlife_encyclopedia_front_page.htm
Encyclopedia of African wildlife with information on species of birds, mammals, and snakes.  Includes
photos and behavior, life cycle, and habitat.  The Safaricamlive site also includes photo and video libraries
of wildlife in Africa.